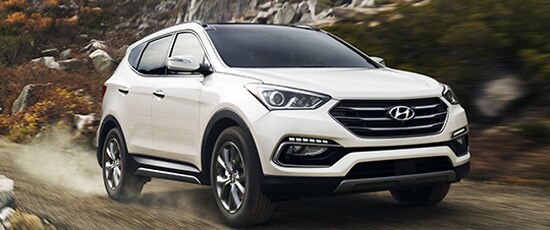 As winter approaches, it's time to get your vehicle ready for winter. Nowhere is this more important than in Milwaukee. If you drive a Hyundai, here are some tips on preparing your Hyundai for winter from the service technicians at Hyundai West Allis.
1) Assemble an In-Car Emergency Kit
The initial step to preparing your Hyundai for winter actually has nothing to do with the vehicle itself. Prior to having tires changed or any service done, you should first gather together an emergency kit that will be kept in your Hyundai all winter long. Put all of the following in your vehicle's cargo space or back seat:
blankets or sleeping bags
bottled water and non-perishable food
a compact or collapsible snow shovel
warm clothing, coats, and snow pants
extra hats and gloves
No matter how ready your Hyundai is for winter, you never know when an unexpected emergency might leave you stranded on the road. If you are stranded, an emergency kit will help ensure you're warm and safe until help can arrive.
2) Review How to Contact Hyundai
If you purchased your Hyundai new and it's less than five years old, review how to contact Hyundai's emergency roadside assistance program. Every new Hyundai comes with five years of 24/7 emergency roadside assistance as part of America's Best Warranty. This service is only helpful if you know how to contact it when you need assistance, though.
If other family members will also be driving your Hyundai during winter, make sure they know how to contact the roadside assistance program too. The service normally follows the vehicle, and anyone inside your Hyundai can use it if they need to.
3) Get Winter Tires for Your Hyundai
Before the cold weather fully sets in, make an appointment at a Hyundai service center to have winter tires put on your Hyundai. Few parts are more important to traction, for it's the tires that actually contact the road.
Additionally, you'll want different tires even if you aren't planning on driving when roads are slippery. Winter tires are made from a different rubber that's more suited to cold temperature driving than the rubber in other kinds of tires.
4) Test Your Hyundai's Winter-Related Features
As a final step, make sure all of your Hyundai's systems and features are fully operational. At least check the features that will be helpful during winter. Make sure the heat and defrosters work, as well as any fog lights, all-wheel-drive systems, heated seats or similar features your vehicle has. If any aren't working, now is the time to have them repaired at a service center.
5) Bring Your Hyundai to Hyundai West Allis
If you're in Sussex, Menomonee Falls or another nearby neighborhood, let the service team at Hyundai West Allis help with preparing your Hyundai for winter. At 10611 W. Arthur Ave. in West Allis, the dealership is easy to get to. And, the service department here is second-to-none in the Milwaukee area.
Hyundai West Allis has become part of the International Autos Group, which is the Midwest's leading auto dealership group. With IAG's resources, the service team at Hyundai West Allis has excellent access to the latest training. They're fully ready to help prepare your Hyundai for winter, whether that means giving you the roadside assistance phone number, putting on winter tires or repairing an advanced all-wheel-drive system