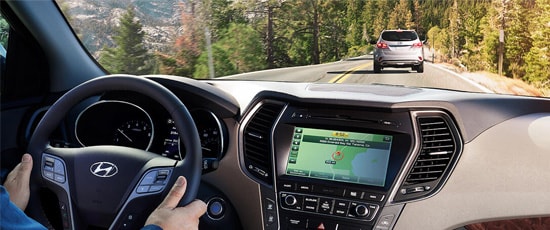 Tips for Caring for Your Hyundai in Milwaukee's Cold Weather
The chill of winter is just about here, and with it comes sled rides, snowmen, and, of course, mornings spent chipping away ice on the windshield of your Hyundai. Milwaukee residents live in a fairly cold climate zone that requires us to take special care of our homes and our vehicles. Caring for your Hyundai in cold weather means making sure your vehicle can take on things like salted streets, freezing temperatures, heavy snow, and icy roads without too much trouble.
Not sure where to get started on winterizing your vehicle for the West Allis winter? Consider the following key tips for caring for your Hyundai in cold weather:
3 Critical Tips for Taking Good Care of Your Milwaukee Hyundai in Cold Weather
Take care of your headlights
The vast majority of fatal accidents occur at night. During the first week of November, our clocks will change and the days will get shorter while the nights get a lot longer. Make sure your Hyundai is well equipped to handle this changing light season by ensuring all of your vehicle's lights are in excellent shape. Either purchase some lens cleaner or take your Hyundai into the dealership to have a mechanic completely clean your lens to ensure you get the brightest possible illumination. You may even want to upgrade to higher quality LED options.


Check your coolant and pack extra
Coolant, also commonly referred to as antifreeze, is very important to your vehicle's normal operations as it is what prevents the engine from freezing and locking up during frigid temperatures. Before the first snowfall, head to your local Hyundai dealership of Hyundai West Allis near Milwaukee to ensure your coolant is at the appropriate level and that there are no leaks. IF you have ever had issues before with coolant links, or frequently travel out of the city and on long winter trips, pack an extra bottle of coolant with you in case of an emergency.


Maintain proper tire pressure
Maintaining proper tire pressure is an incredibly important aspect of caring for your Hyundai in cold weather. That's because with every 10-degree drop in air temperature, drivers can expect the average tire to lose about one pound per square inch of tire pressure. Under inflated tires can lead to a ton of tire issues like premature wear and dangerous tread separation, both of which can cause accidents and require early tire replacement. Prevent against this by checking your vehicle's tire pressure on at least a bi-monthly basis and inflating as necessary. You might also want to consider swapping out your vehicle's tires for winter tires. Some Milwaukee area drivers will keep two sets of tires on hand for this very reason, putting on the heavier duty ones in November and swapping them out for general use during the spring. This helps not only ensure your vehicle has the best equipment to handle the rigors of winter driving, but the regular tire rotations can also significantly increase the lifespan of all your tires.
Schedule a Maintenance Visit at Hyundai West Allis, Your Milwaukee Area Dealership
While handy Hyundai car owners can certainly handle the bulk of these care and maintenance tips, for the big jobs or if you're unsure of any tasks, the service team at Hyundai West Allis is here for you. Our trained, friendly mechanics are always here to ensure that your vehicle gets the maintenance it needs to run at its peak performance. Contact us to schedule your next service visit and let us get your Hyundai prepped for winter!