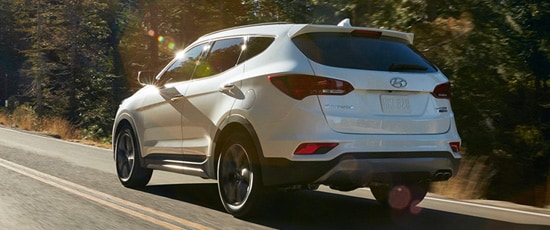 If you live in a Milwaukee suburb like Menomonee Falls or Waukesha, then owning a reliable vehicle is not a luxury but rather a necessity. So if your vehicle is getting on the older side and seems to break down every other season, then you might be wondering whether or not it is time to upgrade to a new Hyundai. However, replacing your vehicle is not always an easy decision. Maybe you love your old Hyundai or you aren't sure whether it's financially better for you to invest in repairs or commit to a trade-in.
In short, if you are not sure if you should repair or replace, you are not alone. The following is a quick look at some things you should consider when making the decision between service and new Hyundai purchase:
Repair or Replace: Is it Time for a New Hyundai?
Review your current annual costs
Take a minute to collect your bills and look at what your current vehicle costs. Consider both your fixed costs, things like registration, insurance, and weekly fuel costs, as well as the major maintenance and repairs you've paid over the year. Add them together and divide by 12 to find out what you are paying per month to keep your vehicle running. For example, let's say you spend an average of $3,600 on your fixed costs with an extra $1,200 in repairs over the last year, add and divide, and you'll find you're paying an average of $400 a month to keep your vehicle going. That may seem like a ton, but depending upon your car payments and if you are required to purchase full insurance coverage for a new Hyundai, it may be less than a new vehicle. However, if you expect to be paying increasingly more and more for maintenance and repairs, then purchasing a new vehicle with an integrated warranty package could actually be cheaper than keeping your current car working.


Think about safety
Winter is just around the corner and the last thing you want is to be broken down on the side of a Waukesha highway during a blizzard. Even the best-maintained vehicles will wear out over time and after exposure to harsh elements such as those common here in Wisconsin. Frequent commuters and daily drivers should consider the major safety benefits that come with a new Hyundai purchase. Today's cars offer better handling, steadier brakes, rearview cameras, and an entire suite of driver assist technologies. So if you have ever been worried that your vehicle might leave you stranded in the cold, now is the time to research an upgrade.


Changes in lifestyles
Another big factor of whether to repair or replace actually has less to do with the vehicle and more to do with you. Have you had any major life changes? Maybe there's a new baby or boat you want to tow, or maybe a career move has you making a longer commute into downtown Milwaukee from Waukesha. Whatever the case, a sudden big repair that coincides with a lifestyle change may be just the push you need to get a more appropriate new Hyundai for the new you.
Visit Hyundai West Allis for Both Hyundai Repairs and Replacements
Whether you choose to have your Hyundai serviced or traded up, Hyundai West Allis is here for you. Our superior service station is fully equipped to handle whatever your vehicle repair needs might be and we are proud to boast a wide selection of new, Certified Pre-Owned and used vehicles for our customers to choose from. Visit our location today to learn more.