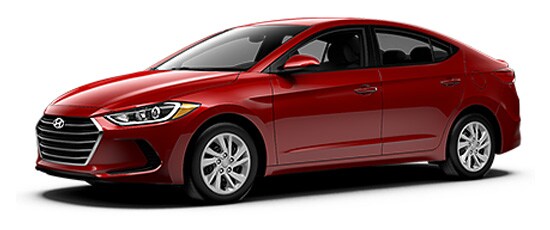 If you are searching for a new set of wheels to add to your New Berlin garage, then one of the first questions you'll have to ask yourself is whether you want to go new or used. Purchasing a quality used vehicle is an excellent way to stay within your budget and get the most car for your vehicle. But just which used vehicle is best suited to fit your personality, your pocket book, and your driving needs?
At Hyundai West Allis, our experienced sales team loves meeting new guests and helping them find that perfect vehicle for them. We endeavor to see every guest that walks on our lot drive off with a Hyundai that makes them grin like the Cheshire Cat. One particularly versatile model we've found that fits the needs of many New Berlin and other Milwaukee drivers is the used Hyundai Elantra sedan.
Hyundai has been manufacturing the Elantra since 1990 and is now in its sixth generation form. What this means for New Berlin Hyundai buyers is that there are plenty used Hyundai Elantra sedan models to choose from! And if you're wondering whether or not this is a good pick for you, consider the following aspects of this popular sedan:
Two Key Aspects of a Used Hyundai Elantra Sedan That May Make it the Ideal Vehicle for You
Practical design that offers plenty of room
One key design aspect that has remained true for Hyundai Elantra models over the year is its cabin spaciousness. With this vehicle, you'll have plenty of trunk space to haul your groceries, work projects, and sporting equipment. Are you part of a work commute group or are you searching for a first-time vehicle for your teenager to drive around their friends? A used Hyundai Elantra sedan offers plenty of head and legroom for lanky passengers both in the front and rear seats. Or, if you're really in need of some cargo capabilities, check out the 2015 Elantra GT hatchback. This model gets an incredible 51 cubic feet of cargo when its rear seats are folded flat, that's more than any other vehicle in its class manufactured in 2015, or any year before.


Superior safety and performance capabilities
Another reason why a used Hyundai Elantra sedan is a

g

reat pick for first-time drivers, families with young children, and frequent commuters is because of its outstanding safety record. Since first being released onto the market, the Elantra has continued to outshine class competitors to rank as the best in sedan safety. This is largely due to Hyundai putting in the latest in each year model. For the 2015 used Hyundai Elantra Sedan this mean six standard airbags in addition to a myriad of other safety features. This year model joined many of its its sibling models to earn five out of five stars in government crash testing and the the outstanding top safety pick award by the Insurance Institute of Highway Safety.
See Whether or Not a Used Hyundai Elantra Sedan is the Pick For You With a Test Drive
We could go on and on about used Hyundai Elantra Sedan models, but the only way to know for sure if this is the perfect vehicle for you is to come down and take a few versions for a test drive. At Hyundai West Allis, we are proud to have a wide selection of new, used, and Certified Pre-Owned vehicles available on our dealership lot. Contact us today to learn more or come down and visit us at 10611 W. Arthur Ave in West Allis and minutes away from New Berlin.