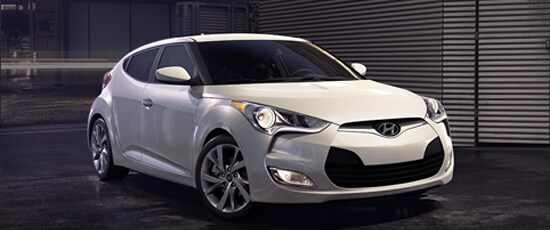 Purchasing a car is a big financial decision and you want to make sure that you are getting a reliable car that will last. Fortunately, Hyundai vehicles have proven again and again that they will stand the test of time and continue to perform even as you rack up the miles. This means that you will get the most out of your investment and enjoy a stylish vehicle that can withstand the long winters that are a part of living in Milwaukee and surrounding communities.
Industry Leading Warranty
While many new vehicles comes with an extended warranty, Hyundai vehicles offer an industry leading five-year/60,000 mile basic warranty and a 10-year/100,000 powertrain warranty. There simply isn't any other car manufacturer that is willing to offer those same terms. If something does go wrong and you experience a problem with your Hyundai, you can simply visit Hyundai West Allis and have your vehicle repaired. You can be back on the road, without having to pay a dime, in no time at all.
High Marks for Reliability
J.D Power's puts vehicles through strenuous tests and rigorous rating process in order to help consumers learn more about products on the market so that they can make informed buying decisions. The company gave Hyundai an impressive predicted reliability rating of 3 out of five. In fact, some of the brand's flagship vehicles earned a full 4 out of five. With Hyundai, reliability isn't just a word, it is something they can back up and it is showcased in every one of their vehicles.
Unbeatable Pricing and Affordability
While there are certainly other cars on the market that offer impressive safety, reliability, styling and performance, Hyundai is able to lead these categories without breaking the bank. They revolutionized the entire industry by finding ways to use inexpensive parts to manufacture powerful vehicles. Their business model focuses on providing the best in both performance and affordability so that more people can afford to enjoy the peace of mind the comes with owning a reliable car that will continue to perform for years to come.
If you are ready to purchase a new car, then be sure to visit our location near Brookfield and Menomonee Falls and invest in a new or used Hyundai vehicle that will stand the test of time. We have an extensive inventory to choose from and convenient hours so that you can shop after work or on the weekends. At Hyundai West Allis, we will work hard to put you behind the wheel of the best Hyundai vehicles that fits both your needs and your budget.