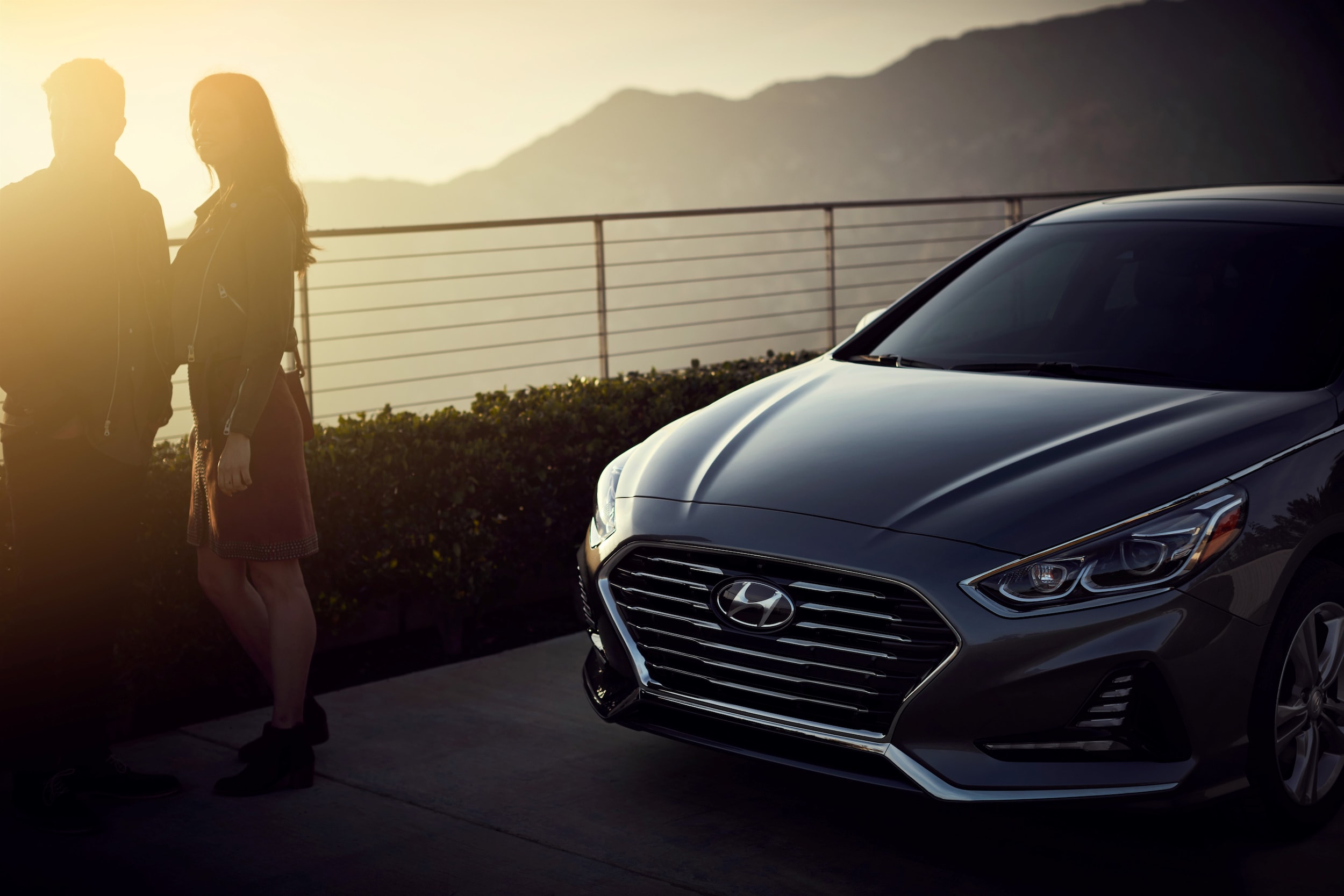 Every calendar year brings some updates to existing models and a few new vehicles. Few years, however, bring as many updates and new releases to any one automaker's lineup as 2018 will for Hyundai. There's a lot in store for Hyundai this year.
Fully Redesigned Accent, Elantra GT, Sonata and Veloster
Updates will give drivers even more reason to love the Accent, Elantra GT, Sonata and Veloster, which are already widely popular Hyundai vehicles. Each of these models is receiving a complete overhaul, and the redesigns promise a lot.
The Accent and Elantra GT will continue to impress crossover fans, thanks to slightly sportier stances and peppy engines. Both cars have a minorly revised body and engine that offers quick initial acceleration and a host of available technology.
The Sonata's most impressive new aspects aren't visible from the outside but rather lie under the hood. Hyundai lured Albert Biermann away from BMW three years ago, and the 2018 Sonata shows the payoff of Hyundai's incentivizing. The all-new Sonata responds beautifully thanks to an adjusted suspension and calibrated steering system. Of course, the sedan also has aesthetic and other improvements. The improved driving especially stands out, though.
Biermann also has been involved in the Veloster's development, which is evident in the 2018 version's handling. Particularly exciting, the steering improvements are paired with Hyundai's new N. N is a brand-new, high-performance distinction that's inspired by motorsports and offers balanced performance.
The Ioniq Plug-In Hybrid
The Iconiq lineup has already turned heads with a hybrid and electric version of the car. 2018 will bring a third and final rendition, the Ioniq Plug-In Hybrid. Capable of going 27 miles in all-electric mode and 590 when run as a hybrid, this may be the most popular version of the Iconiq yet.
The First-Ever Kona
In March, the Hyundai Kona will make its first-ever debut. The subcompact crossover is slightly smaller than both the Tucson and Santa Fe Sport, but don't let the size fool you. Bold styling, lots of available technology and an optional all-wheel drive with split rear-suspension make this the go-anywhere, do-anything crossover that'll still fit in a compact parking spot.
Four More Crossovers and SUVs
The Kona is the first of eight crossover and SUV Hyundai vehicles that will be released in the next two years. Four more will follow the Kona in 2018, including an electric crossover and a hydrogen fuel cell crossover. Details on the other two are being kept under wraps right now.
See All the New Hyundai Vehicles at Hyundai West Allis
With four fully redesigned models and six new releases, 2018 will be one of the biggest years ever for Hyundai (or any other automaker). To make sure you don't miss out on the excitement and innovation, come by Hyundai West Allis at 10611 W Arthur Ave. in West Allis.
Hyundai West Allis is now a member of the International Autos Group. IAG is a leading regional network of auto dealerships, and it's thanks to IAG that Hyundai West Allis is able to carry a full array of the redesigned and new models. Make the quick drive from Germantown or Brookfield, and see these new Hyundai vehicles as soon as they're available.