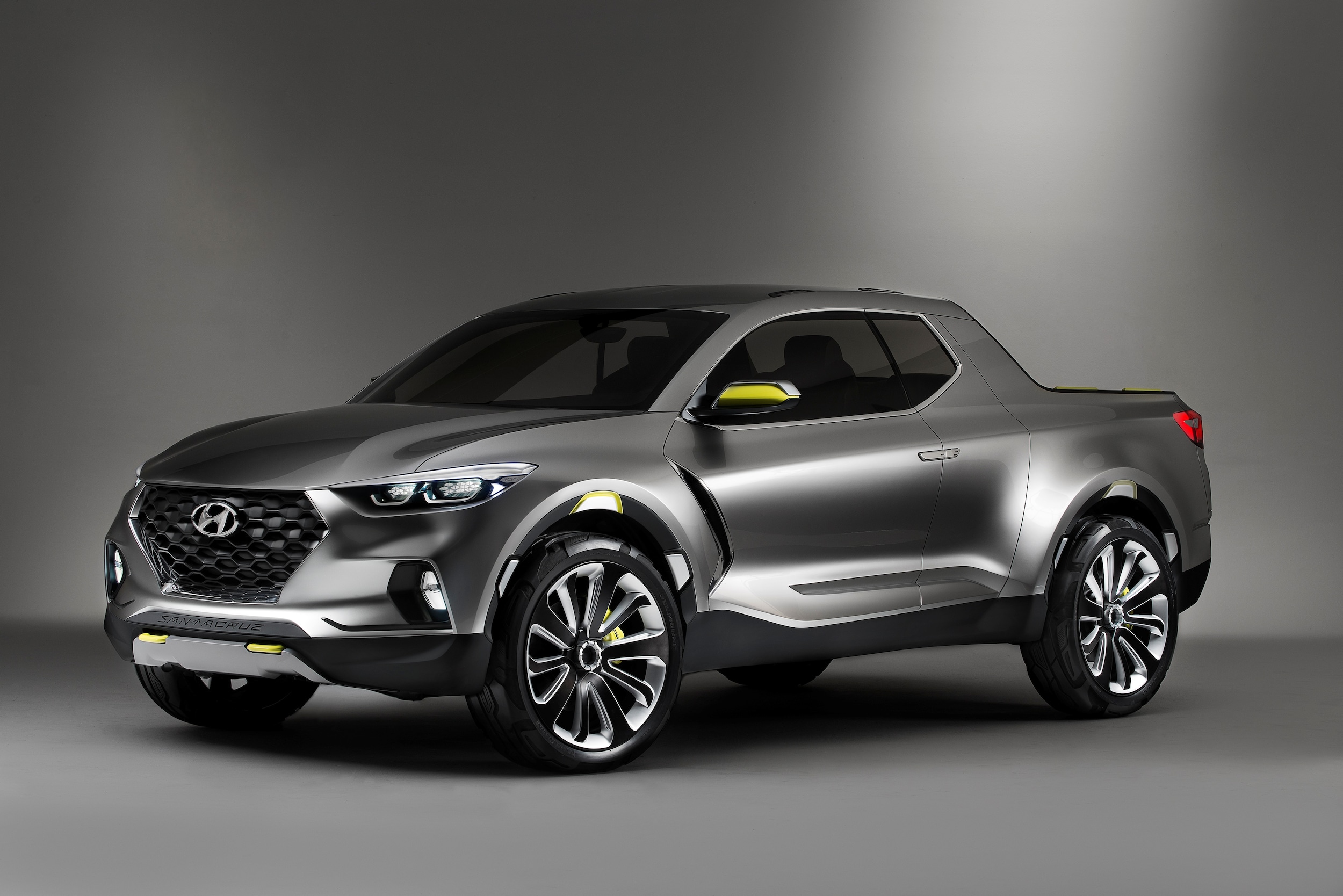 Hyundai has long been known for making reliable cars, crossovers and SUVs. Soon, there'll also be a Hyundai pickup truck. If you're in the market for a pickup, here's what makes Hyundai's new model worthy of a test drive.
An Automaker That Knows Trucks
Don't discount this truck just because there hasn't been a Hyundai pickup yet. Hyundai may not have offered a pickup truck in the United States to date, but the company knows trucks.
For years, Hyundai has been selling personal and commercial trucks overseas. The trucks are widely used in other countries, and often in conditions that are more demanding than the roads in the U.S. If Hyundai trucks can survive overseas, they're more than capable of performing well in the U.S.
A Truck Made for the Urban Adventurer
In design, Hyundai is branching out from the traditional pickup truck. Hyundai's pickup isn't a half-ton behemoth made for towing half a mountain. Instead, it's a compact truck that's practical for both driving around crowded cities (like Milwaukee) and taking on weekend adventures.
If you're looking for a truck that'll tow your house, the Hyundai pickup isn't the right model for you. If, however, you want something that can move furniture, carry camping supplies and still fit in a tight parking spot when going out to dinner, the forthcoming Hyundai pickup is perfect.
Innovative Ideas for Added Practicality
In addition to a practical design, Hyundai has also showcased a few innovative ideas that further improve usefulness.
Perhaps the most creative is a drawer-like feature in the bed that lets drivers expand the bed when hauling oversized items. When the drawer is extended, the truck could have a midsize-like cargo capacity. With the drawer pushed in, the truck's no larger than a compact.
Whether this particular feature will be included in Hyundai's pickup isn't known. It was included on the initial model shown a few years ago, though. At the very least, this kind of feature shows that Hyundai's thinking outside the box -- or, maybe more accurately, how to expand the box.
America's Best Warranty
Of course, the new Hyundai pickup will come with a warranty that's far from new. America's Best Warranty will be extended to all Hyundai pickups. This includes:
a new vehicle limited warranty (5-year / 60,000-mile)
an anti-perforation warranty (7-year / unlimited-miles)
a powertrain limited warranty (10-year / 100,000-mile)
These protections are important to all drivers, and they're largely what first made Hyundai a household brand. Few drivers will appreciate these warranties as much as pickup owners, who often demand a lot of their trucks, though.
Test Drive the Hyundai Pickup
To test drive the Hyundai pickup, come see it at Hyundai West Allis on W Arthur Avenue once the truck is available. As part of the International Autos Group, Hyundai West Allis will get a selection of the new pickup trucks as soon as they're released to dealers. Take one or several for a test drive, and see for yourself whether this isn't the perfect pickup truck for driving around Waukesha, Brookfield and other nearby communities.