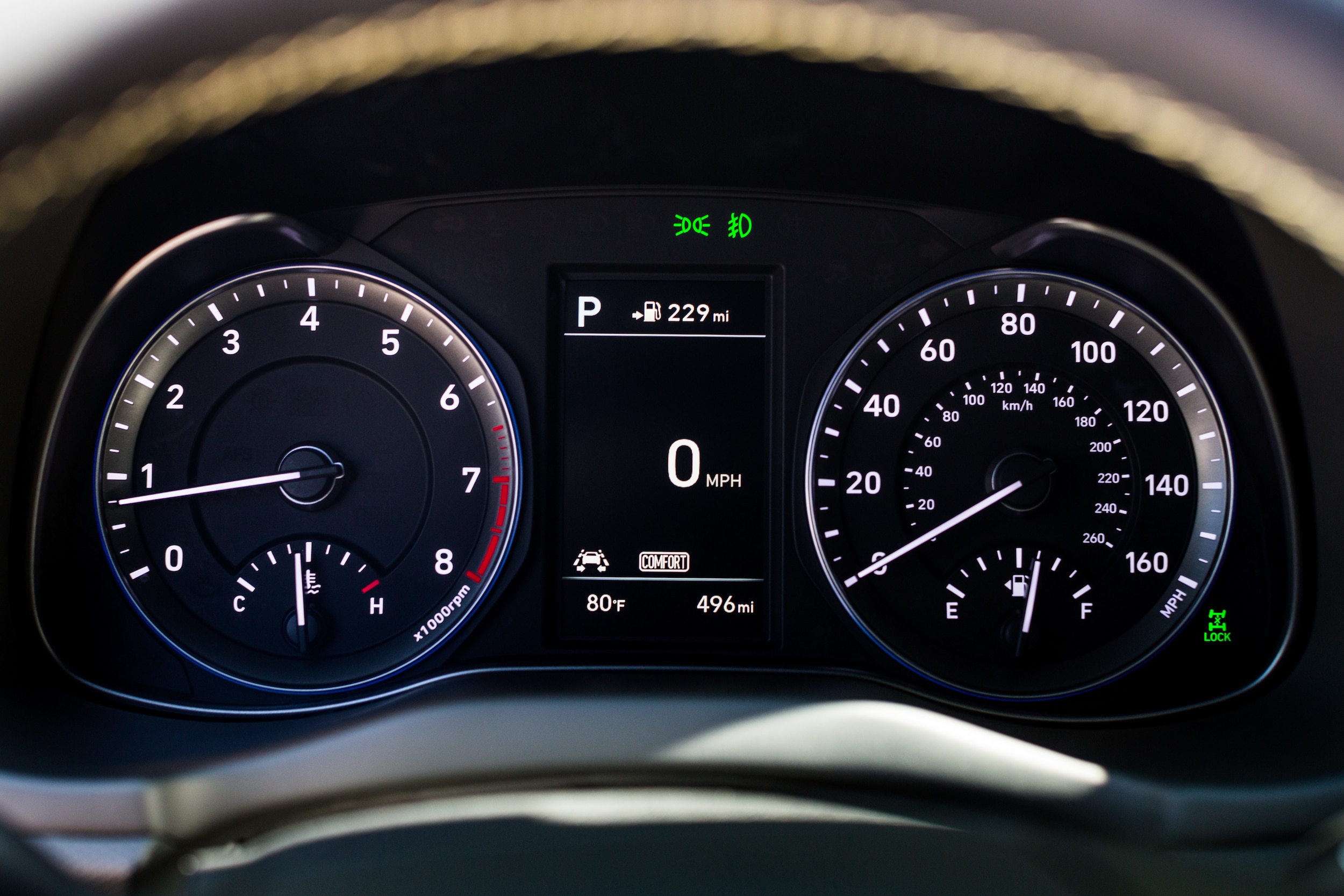 Hyundai dealerships across the country will be getting a makeover in the next two years, and it's not a facelift to their facilities proper. Showrooms will be brimming with more SUVs, as Hyundai has promised to release eight new (or fully redesigned) crossovers and sport utility vehicles by 2020. The automaker hasn't released it's full plan, but a few details about these new Hyundai vehicles are known thus far.
Offering the Most Diverse Crossover and SUV Lineup
Once they're all released, the eight new vehicles will give Hyundai the most diverse lineup of crossovers and SUVs. Not only will these vehicles range from entry-level (A-segment) to higher-end and from small to mid-size, but they'll also have many different drivetrains. Hyundai's producing crossovers and SUVs that run on gas, diesel, electric and hydrogen fuel cells.
With such an array of drivetrains, Hyundai's already shown that these crossovers and SUVs are both for today and tomorrow. There are fuel-efficient models that run on gas and diesel, as well as those that use more cutting-edge electric and fuel cells.
Beginning in March with the 2018 Hyundai Kona
The release will begin this March with the release of the first-ever 2018 Hyundai Kona. A small SUV with big inspiration, the 2018 Kona is ready to take you wherever you're going and keep you connected along the way. When fully equipped, it features:
striking interior and exterior colors

a 7-inch touchscreen with Android Auto and Apple CarPlay

a wireless device charging station

all-wheel drive with multi-link rear suspension

a heads-up display

a turbocharged 1.6-liter engine
(These include both standard and available features.)
In the current lineup, the 2018 Kona will fit just below the 2018 Tucson and 2018 Santa Fe Sport. It's slightly smaller yet packs plenty of fun.
Releasing Four More Models in 2018
The widely anticipated release of the 2018 Hyundai Kona will be followed by four more crossovers and SUVs that will come out in 2018. Of these, Hyundai has promised that one is an electric crossover and another is a hydrogen fuel cell crossover. The other two remain largely unknown at this point.
Releasing Three Models in 2019
2019 will continue and complete the major platform update with three additional models. In 2019, Hyundai will debut a(n):
diesel-powered crossover or SUV

A-segment (entry-level) crossover or SUV

midsize SUV that seats up to eight
See the New Crossover and SUV Hyundai Vehicles
To see any or all of these new Hyundai vehicles when they become available, make the short drive to Hyundai West Allis at 10611 W Arthur Ave, West Allis, WI 53227. Now part of the International Autos Group, Hyundai remains your local Hyundai dealership that's just minutes from Sussex, Glendale and Wauwatosa. It now has the resources and regional influence of the well-known International Autos Group, though.
With IAG's resources and influence, Hyundai West Allis will be able to get a variety of these new crossovers and SUVs as soon as their available. The dealership won't have just one or two of each vehicle, but rather a large variety of every model so you can find one that has all the available features you want.
Stop by in March, and check out the many 2018 Konas that will be in stock. Then, come by again whenever you hear of another Hyundai crossover or SUV being released.